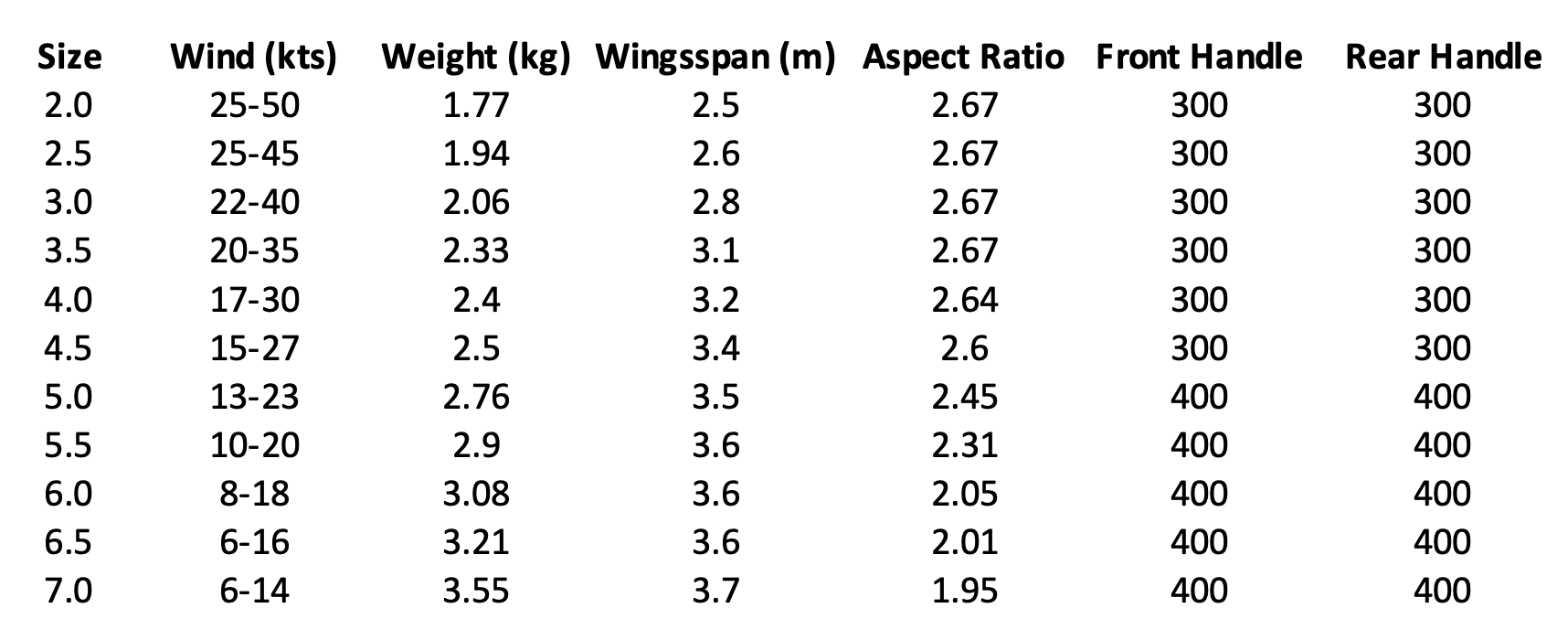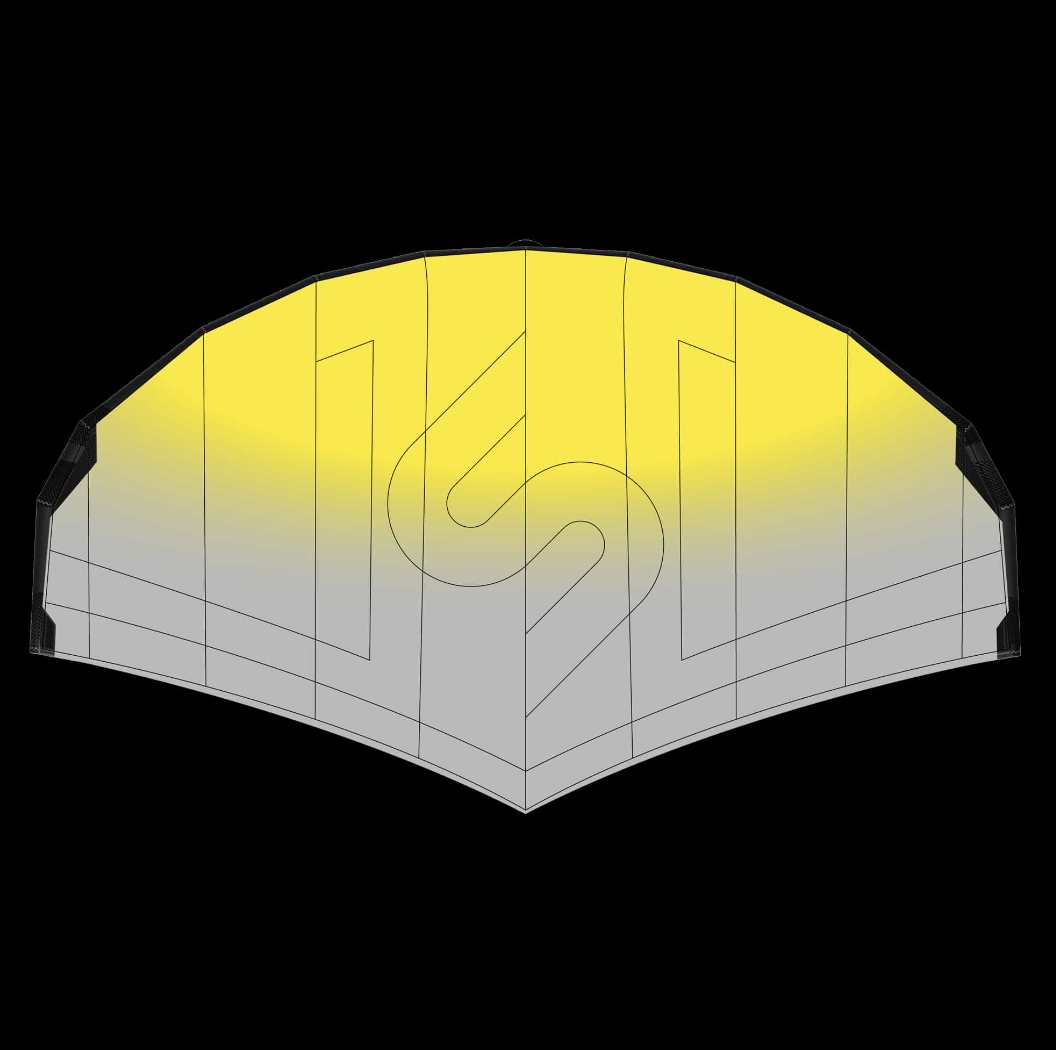 TRUE TENSION AIRFRAME DESIGN. A strategically calculated taper from the center of the LE wing to the wing tips, the True Tension Airframe delivers our new revolutionary high tension canopy medium span wing design. Offering superior balance and handing with best-in- class flex characteristics. Stiff in the front and transitioning to softer at the wing tips, the TrueTaper Airframe keeps the first third of the canopy structure smooth rigid for on-demand power while allowing wing tip twist off in gusty conditions or flag out and surf with total control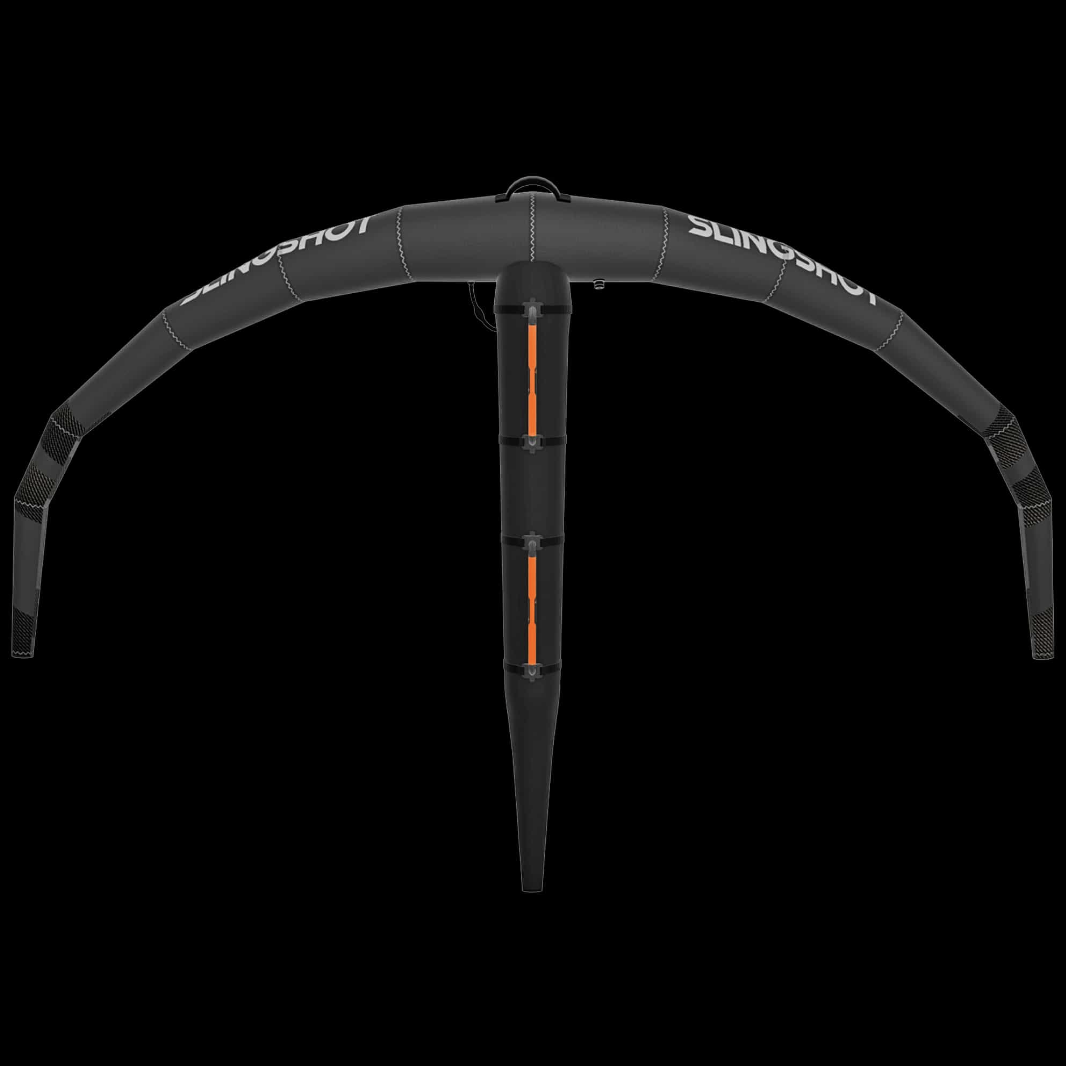 FRAMELITE CONSTRUCTION. Utilized throughout the SlingWing V4's airframe, this high-tenacity polyester features biaxial gridding and extensive emulsion coating, eliminating stretch in all directions while providing a more balanced feel, better power control, and stable, effortless luffing while surfing. The stiffness of FrameLite's unique 2x2 weave structure significantly reduces elongation of the airframe and increases multi- season durability. At 160 grams per square meter, FrameLite uncompromisingly offers the optimum balance of flex, strength, stiffness, and weight.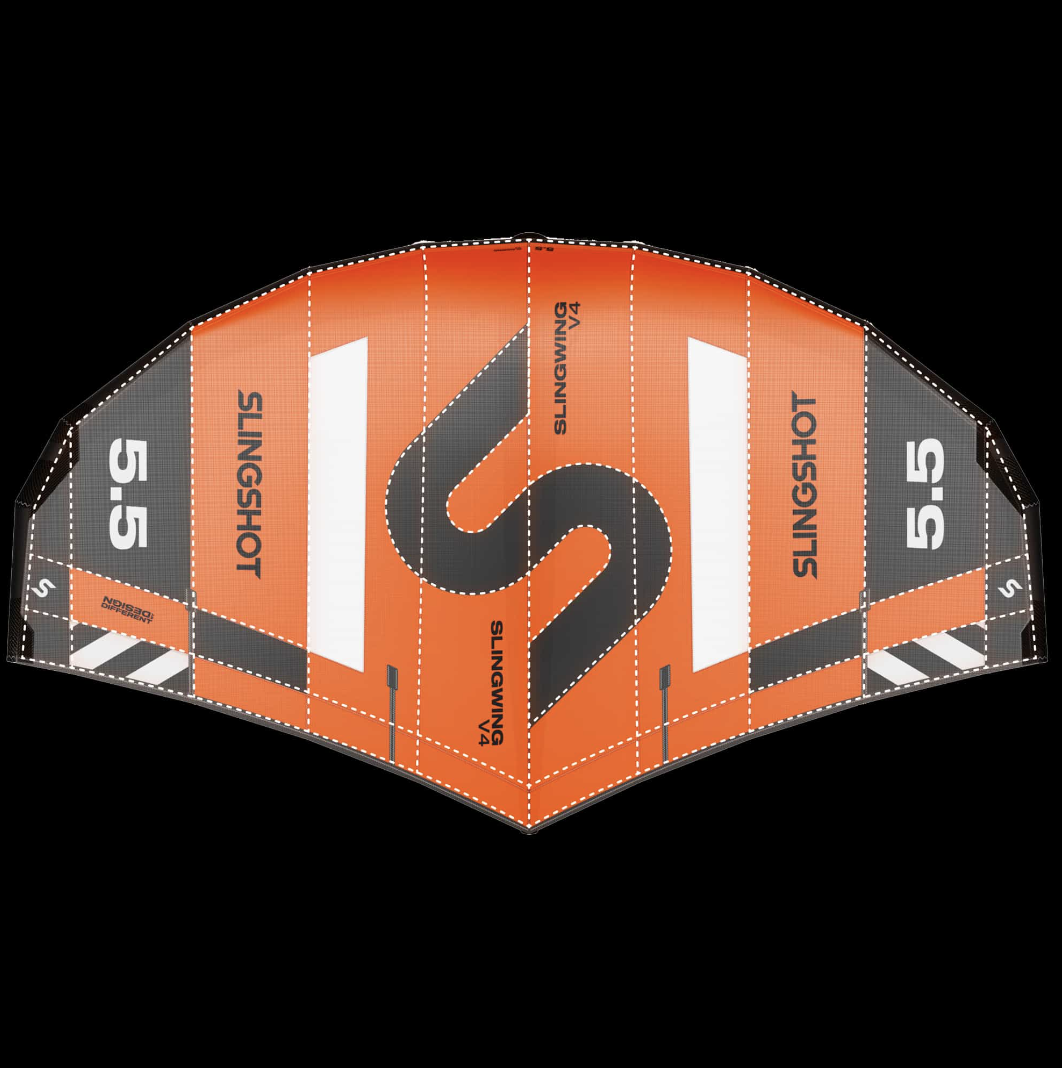 RIGID H-GRID CANOPY CONSTRUCTION. The SlingWing V4 utilizes our new H-Grid Rigid canopy construction. We doubled our horizontal canopy paneling count by implementing a strategic seaming pattern that enables our new high-tension canopy profile. These reinforced seams and a strategic gridded canopy prevent the canopy stretch. It also eliminates catastrophic blowouts or rips in the event your foil goes through your wing or goes through the wringer in the sur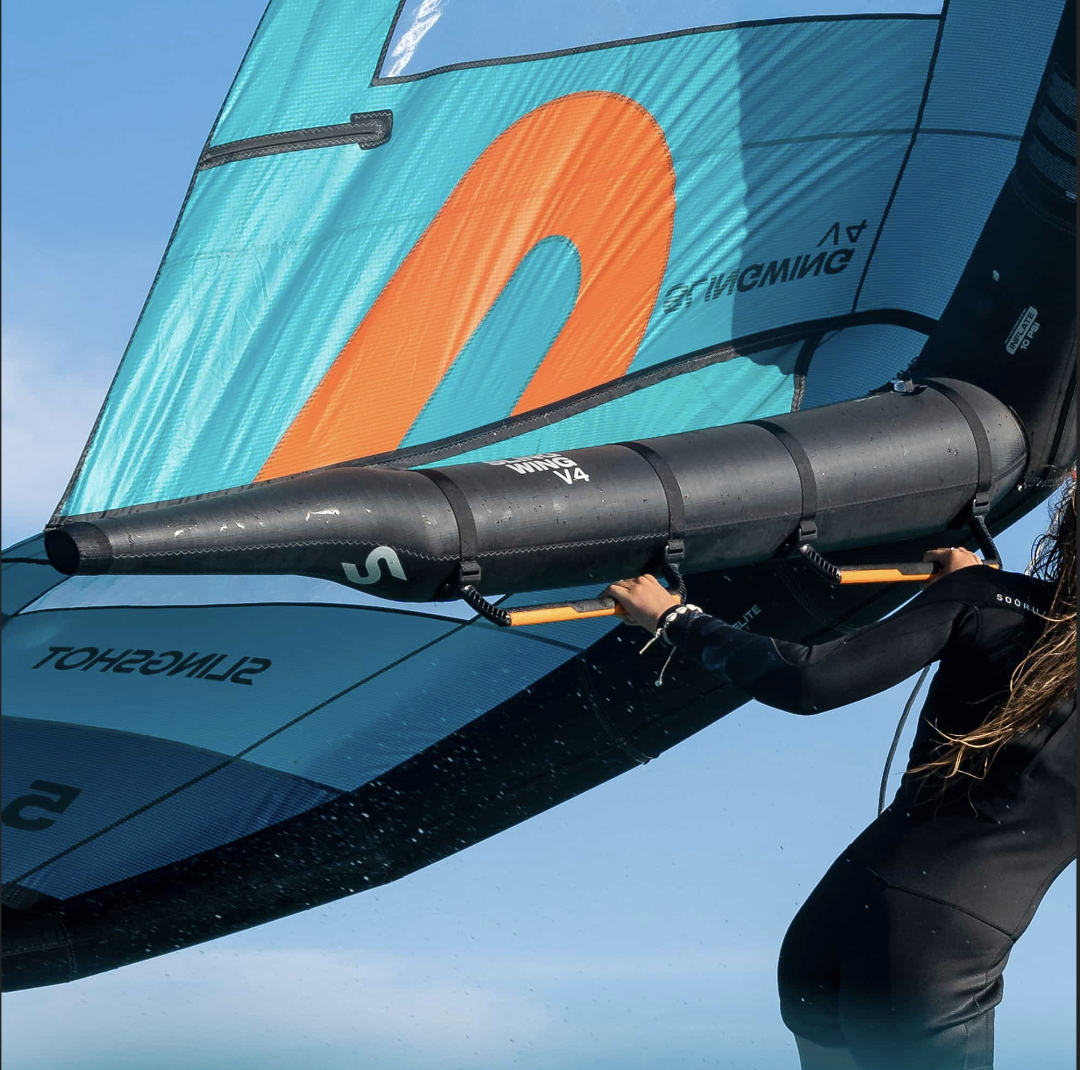 VERSASTRUT. With its hybrid canted strut design, VersaStrut works in conjunction with HGrid Rigid Canopy Construction to control our high-tension canopy profile. It allows for less in-fill wall connection in the mid-section and direct strut-to-canopy connection toward the trailing edge. The canted forward section of the strut moves the wing further from the rider, which creates significant dampening and takes any slack out of rider input. Connecting the strut directly to the rear of the canopy yields a more direct and rapid response when pumping and distributes loads uniformly into the canopy.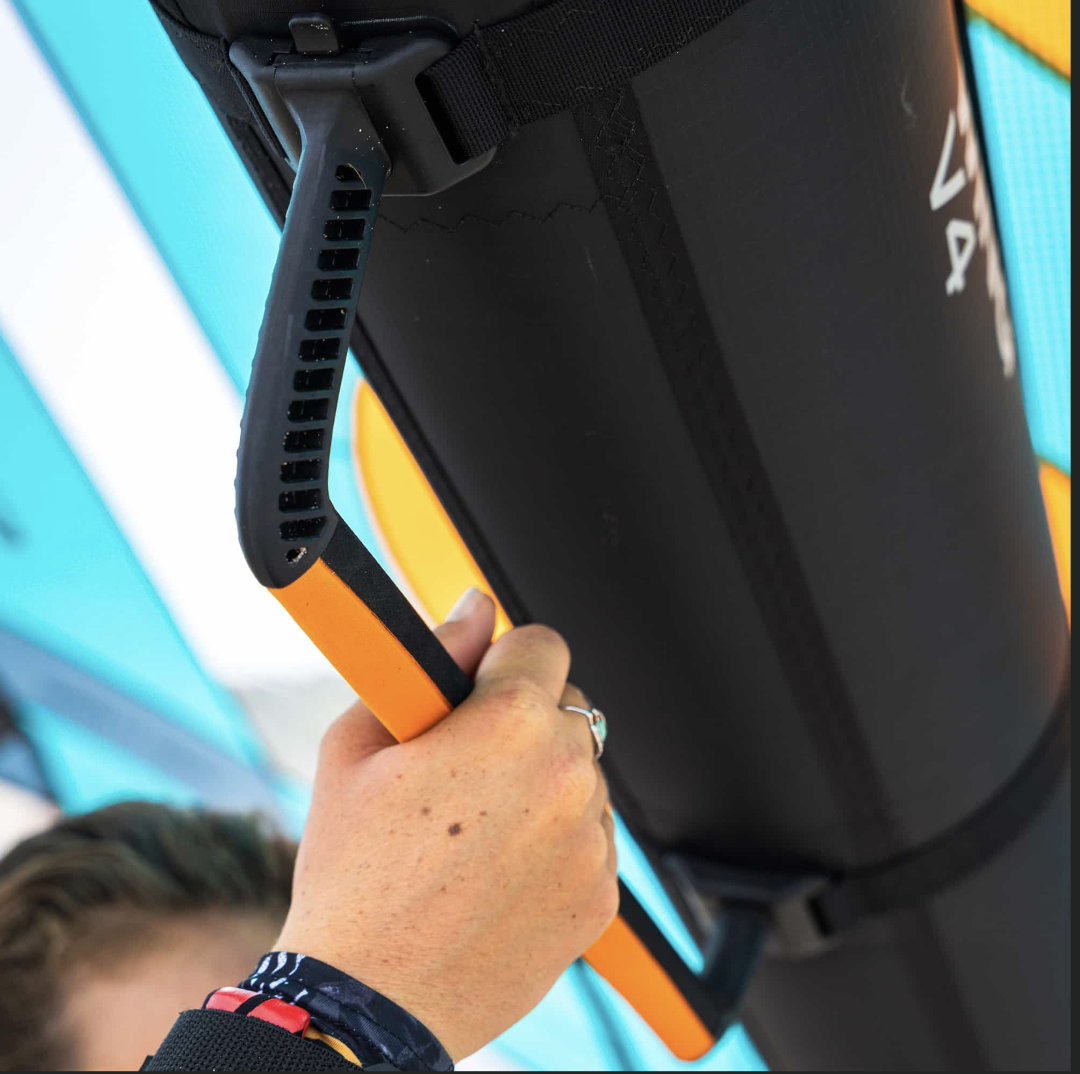 SLINGGRIP ALUMINUM HANDLES. The reduced 27-millimeter diameter with dual-patterned EVA and ergonomically optimized pentagonal circumference of the SlingGrip Aluminum handles provides all-day comfort and better roll control by matching the exact shape
of your grip, plus we added a little extra side wall for fingers to torque against when needed. A pistol-grip front handle allows riders to confidently luff the wing and ride swell without needing to move their hand to the leading-edge webbing handle. The angled pistol-grip gives you the ability to regulate power in the wing while luffing and keep the trailing edge up.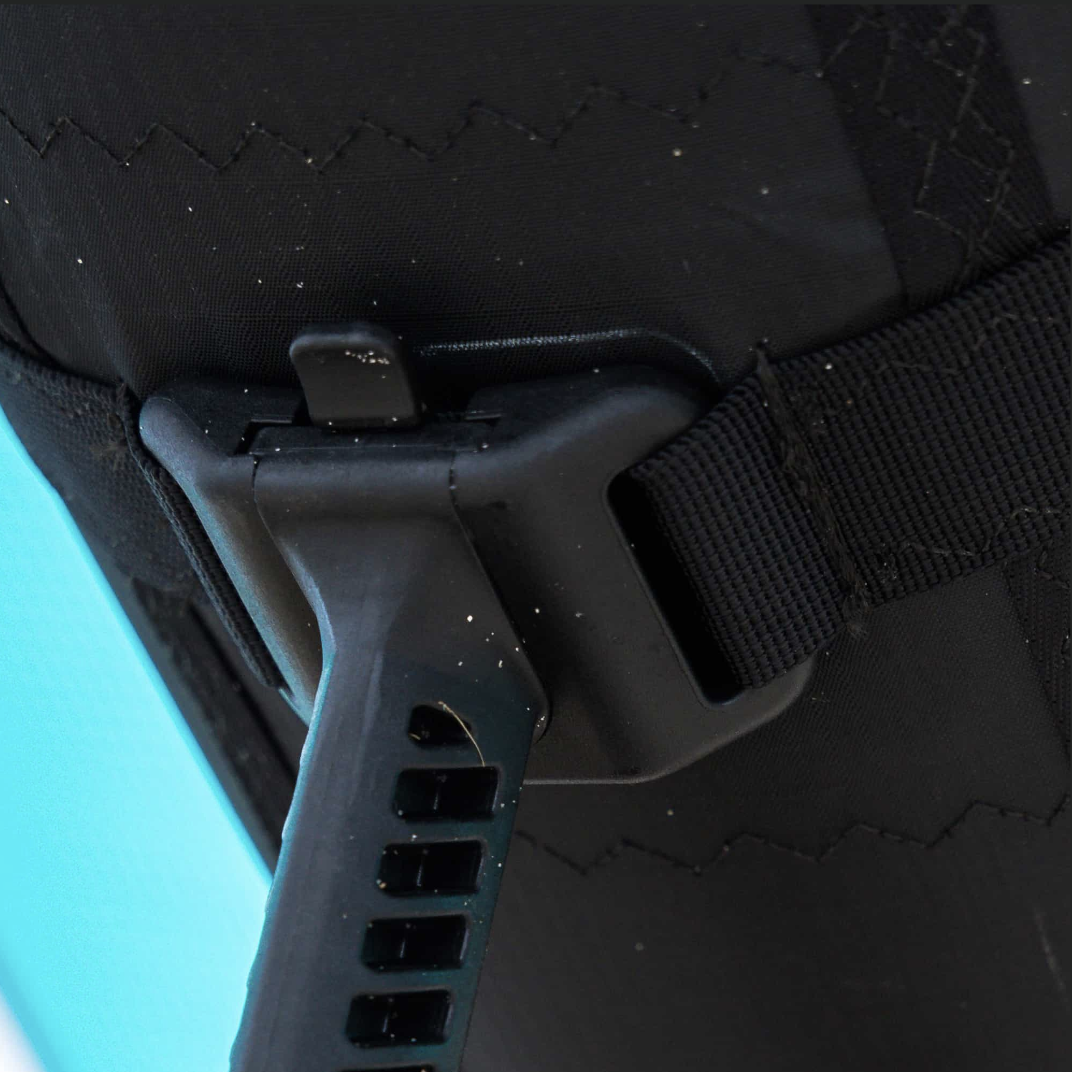 CLICKCONNECT. The easiest and quickest handle connection available on any wing, the ClickConnect requires no tools to mount your handles. Simply slide the handle into the connection point on the strut until it clicks. Superiorly engineered, the ClickConnect mounts are sewn around the strut to distribute load and avoid pinch points.